ELECTRIC TRACE HEATING EQUIPMENT MANUFACTURERS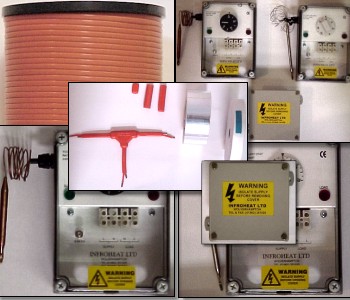 TRACE HEATING TAPES - HEATING MATS - UNDERFLOOR HEATING CABLES
AIR STATS AND THERMOSTATS - ACCESSORIES
New Technology Solves Age Old Problem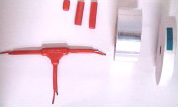 Ever since industry became reliant on the conveyance of substances through piping, it has been subject to the problems caused by climatic changes. In the majority of the world, poor weather conditions will, literally, bring production to a standstill.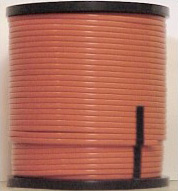 Unique Benefits : Infroheat tape is constructed from a newly patented heating element construction ans is sheated in high quality silicone rubber. This ensures that the tape is suitable for a wide range of applications between -60° C and +200° C. The parallel Circuit construction of Infroheat tape allows it to be cut to the required length, to suit your application. To be easily terminated on site and installed with the minimum of waste. For an application which require a precise temperature control Infroheat tape can be installed in conjunction with time clocks or temperature sensors.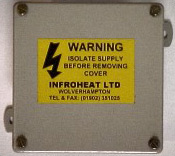 Maintenance Free : Once installed, you can forget about Infroheat tape as it requires no maintenance. It will provide a very cost effective, reliable local heating to piping for many years, without expensive maintenance costs. Proving a minimal cost answer to the problems caused by low temperatures.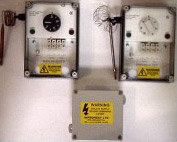 Salient Features
Frost protection at very low cost
Temperature maintenance of hot water systems and other liquids
Improved liquid flow for viscose liquids at low temperatures
Safe and reliable. Complying with BS 6351
Highly flexible, easy to install
Simple on-site installation with minimum waste
Tested by BSI for electrical equipment safety regulations